Featured Trailers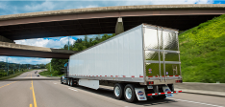 3000R
The 3000R remains the #1 selling refrigerated van in North America because Utility's philosophy of continuous improvement ensures maximized performance and reliability. The 3000R comes with more standard features than any other reefer on the market including: highest rated floors with 16,000 lb. capacity, built in thermal breaks, lowest tare weight, and more. There are a variety of custom options available to ensure the trailer fits your exact needs.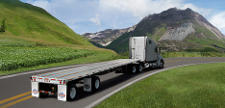 4000A
Built with plasma-cut one-piece main beam webs, the light weight 4000A is a high strength aluminum/steel combo flatbed with an 80,000 lbs distributed-load rating. Features include an aluminum floor with four integrated hardwood nailing strips for greater cargo securement versatility. Other standard features include contoured beam at rear for proper axle loading, DOT rated dock bumper, durable outrigger attachments and plasma-cut one-piece main beam webs.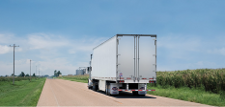 4000DX
The 4000DX is Utility's premier dry van that is available in two versions: Composite and Plywood to cater to your exact needs. Whether you need the strength of the polyurethane injected foam core composite side wall, or the unequaled value and reparability of the plywood, the 4000DX has the most standard features in the industry. Available options include aluminum floors to translucent roofs and roll up doors.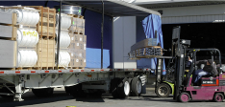 Tautliner
Loads like a flatbed and protects like a van. With a high strength-to-weight ratio, the Tautliner curtain sided trailer provides three-way simultaneous access for optimum load versatility. The Tautliner features Utility's uniquely designed extruded side rails with integrated sliding cinch track for unlimited points of load securement. Designed, engineered, and manufactured from the ground up by Utility to ensure the most cost effective way of transportation.